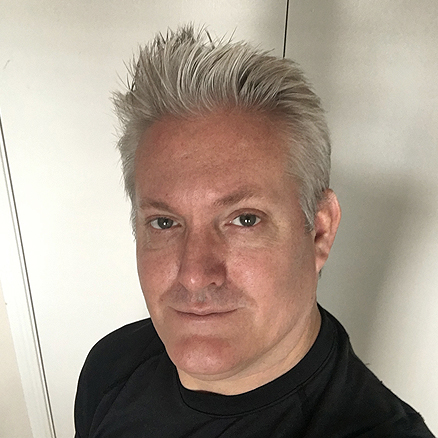 E. Christian Clark
Design Guy
As Chief Creative Officer, Art Director, and Lead Designer of E. Christian Clark Designs, Christian Clark has both the opportunity and the privilege of overseeing every graphic element or image that finds its way to his clients' projects. Working from his studio in Houston, and remotely from locales that serve to inspire and challenge him, Christian Clark creates dramatic, visually arresting design when the project calls for it, as well as subtle, sophisticated work when that serves the client's needs best.
An unshackled, stylistic chameleon, Christian moves easily from classic to contemporary design and back again in pursuit of the perfect expression of his client's brand and message. His tireless work ethic and prodigious output have earned him the respect, admiration and loyalty of clients whose enterprises range from mega-corporations to non-profits.
Born in Natchez, MS with roots in Vidalia, LA, Christian Clark earned his Bachelor's degree in Advertising Design from Northwestern State University (Natchitoches, LA) in 1993.
His design career first took him to a hometown sign company and, following his move to Houston, to a local print publication. Consultation and project work for Champion Forest Baptist Church led to a full-time position there before Christian received an invitation to become the senior designer at Houston's Second Baptist Church. After years of service in the non-secular arena, a move to the corporate world brought the artist to NCI Building Systems, where he served as that company's first in-house designer.
In pursuit of broader artistic challenges and personal freedom, Christian Clark founded E. Christian Clark Designs in 2007, embarking on a creative journey that has allowed him to expand both his vision and his portfolio.
Absent of a laptop or sketch pad, Christian can be found in the company of his rescue dog Jamba or honing his skills as a singer, pianist and guitarist. An accomplished runner and cyclist, the artist enjoys fine food and single malt scotch. Christian is an active member of his church, a Committeeman with the Houston Livestock Show & Rodeo (where he just finished his third year as Assistant Chairman of Corral Club ~ Suites West) and is a member of Hold 'Em & Hit 'Em Club, a 501c3 organization that provides money for youth and education through fundraising activities.
CALL TODAY & LET'S GET STARTED!
832.443.8665